Publications / Press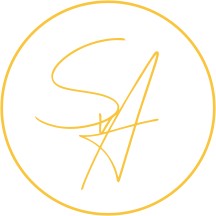 To see the whole picture, please click on the respective "preview picture"
"As seen in the World of Interiors - 2020"
Publications - September, October and November Editions.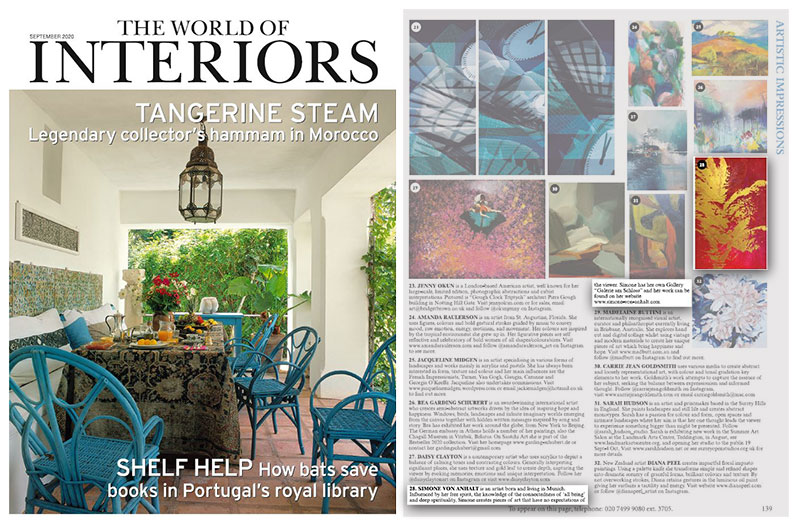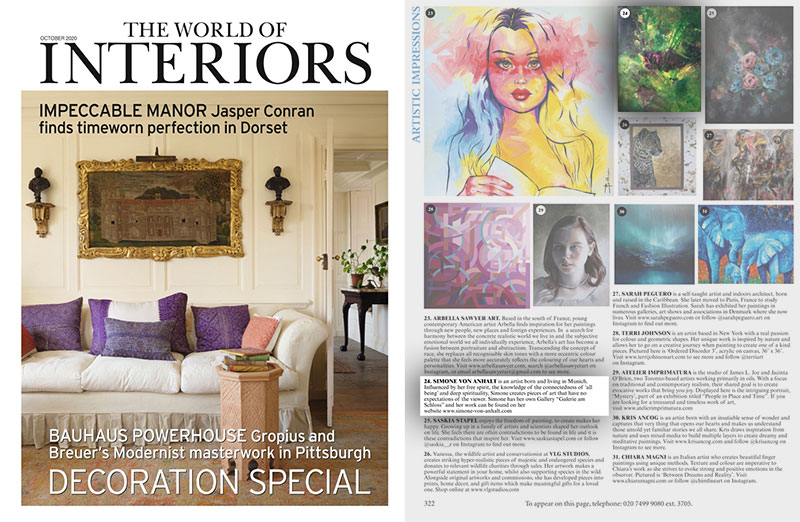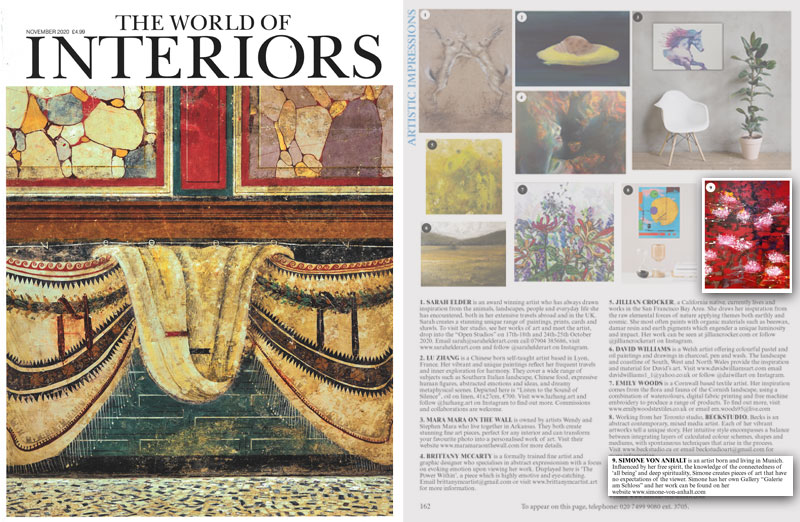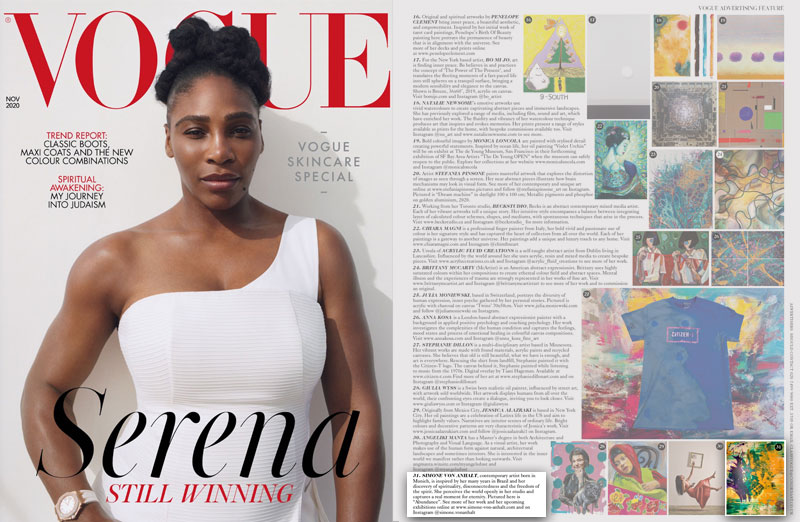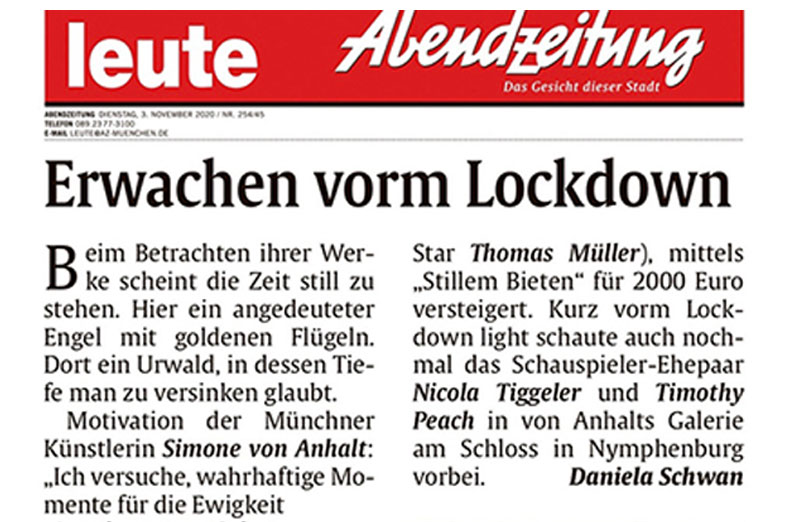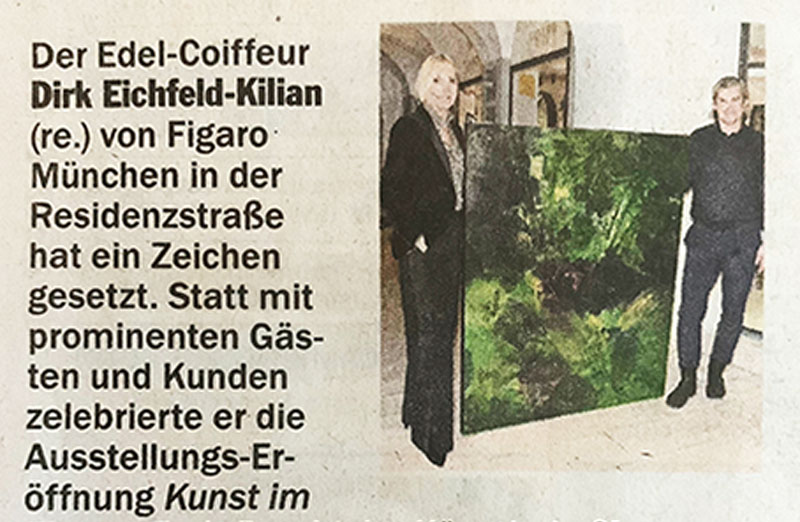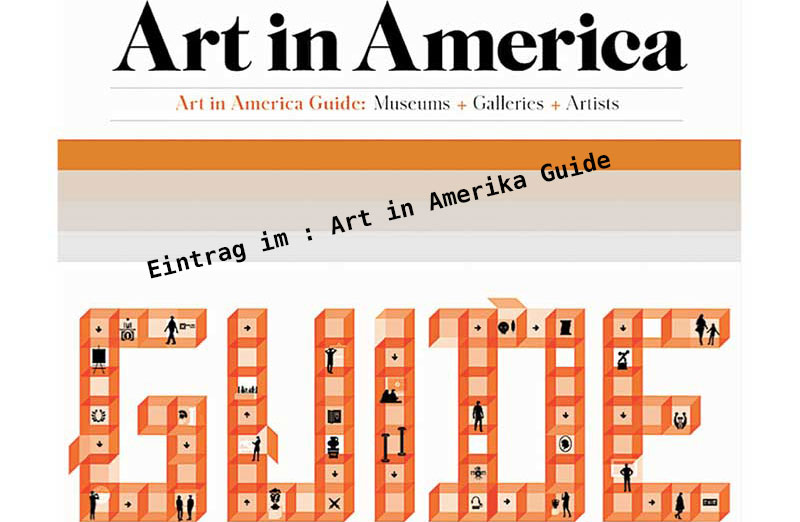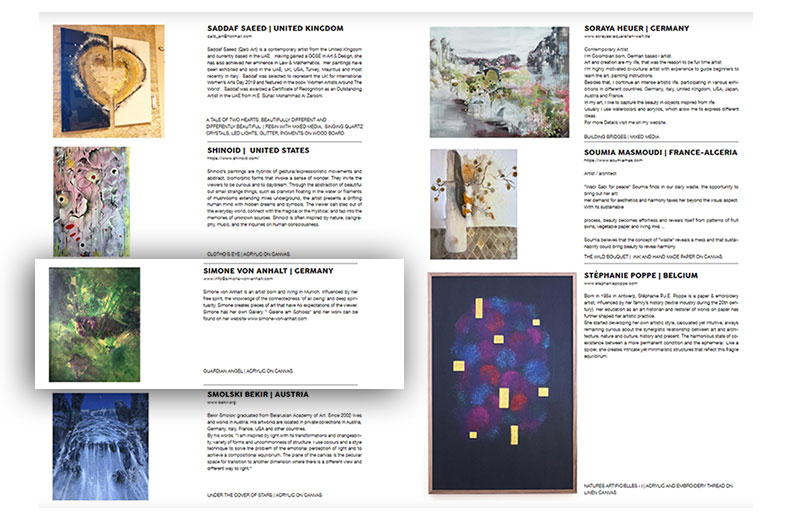 Splendor of colors - CHARITY exhibition
until October 31, 2020, in the Figaro hairdressing salon, Residenzstrasse 13, in Munich.
more informationen ...